This story appears in the May issue of VICE magazine. Click HERE to subscribe.
Before March 28 of this year, something exciting and potentially world-changing (in a good way) was playing out in Pennsylvania. Seven young plaintiffs, including 17-year-old Rekha Dhillon-Richardson, were suing their state, arguing that the government had failed to protect their constitutional rights by refusing to adequately and immediately combat climate change. Article I, Section 27 of the Pennsylvania Constitution guarantees "the right to clean air, pure water, and to the preservation of the natural, scenic, historic, and esthetic values of the environment." This groundbreaking case, which requested strict reduction and regulation of carbon dioxide and other greenhouse-gas emissions in order to ensure a habitable planet for young people and future generations, made its way through the legal system until the Pennsylvania Supreme Court recently upheld a lower court's ruling in the state's favor.
Even though they lost, Dhillon-Richardson and her allies made important ethical and legal arguments on the public stage. As many of us adjust to a presidential administration that denies the reality of climate change and scoffs at basic science, I talked to Dhillon-Richardson about what we can learn from this case and its creative pursuit of state-based avenues for progressive action.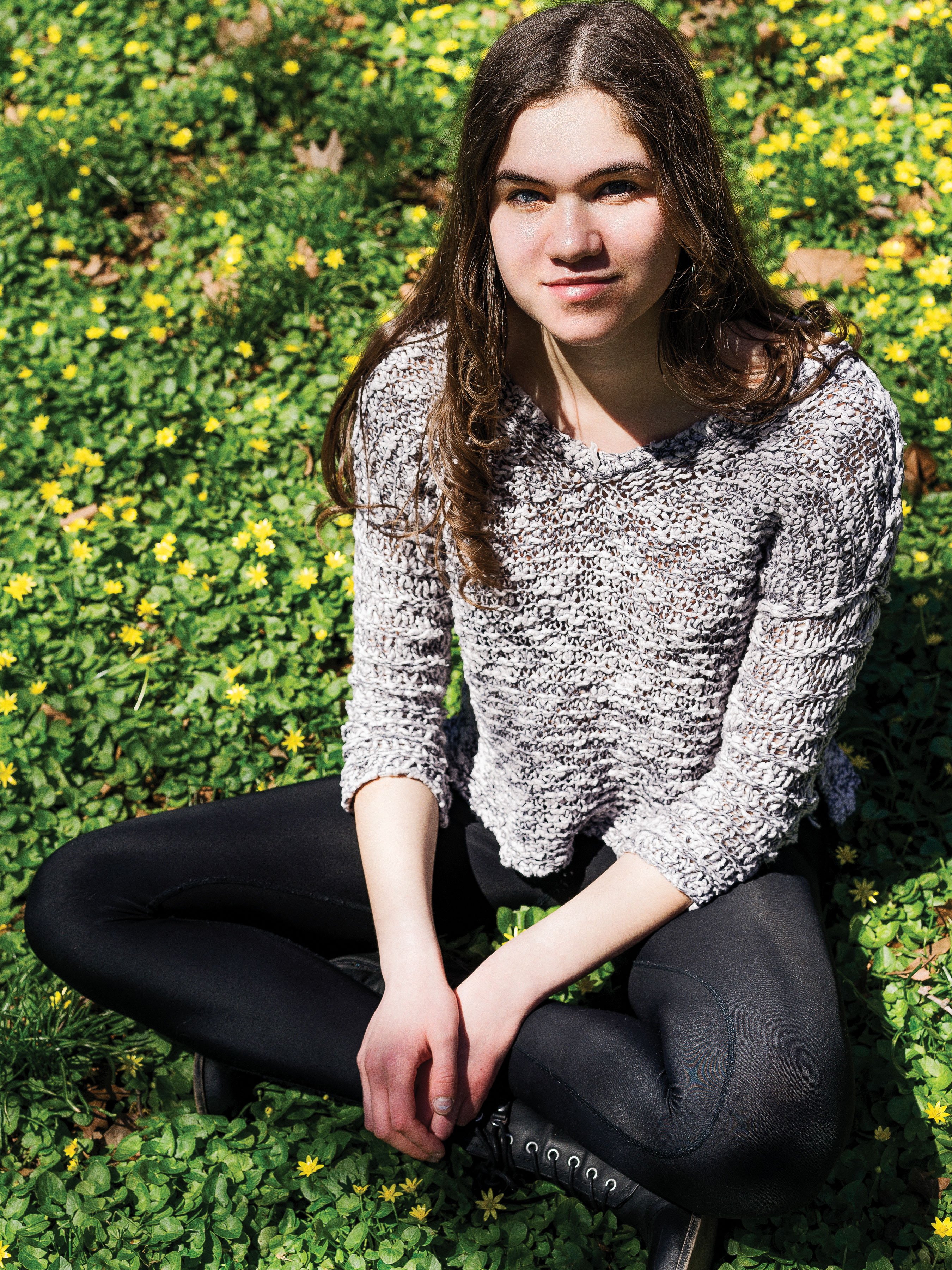 VICE: Why did you get involved in this case?
Rekha Dhillon-Richardson: Because I believe that it is absolutely crucial that youth are central players in developing local and national strategies to fight environmental degradation. The fundamental human rights and futures of children and youth are disproportionately threatened by climate destabilization, even though we have had little to do with the production of the problem.
What have you learned being part of this process?
It's taught me how to be a more effective advocate for the things that I believe in and to use whatever avenues necessary to seek change and bring about justice. I have also learned that the court process is extremely slow; it is hard to make quick and significant changes through the courts. Those of us deeply concerned about issues of environmental injustice would be wise to explore multiple strategies to challenge the government.
Pennsylvania's environmental constitutional rights are pretty impressive. What do you think about the fact that we have rights on the books that aren't implemented?
Although Pennsylvania has extensive environmental constitutional protections, it is shameful and shortsighted that they are not being put into practice. I am encouraged by our government's consideration of the right to clean air, water, and natural resources—these are rights that everyone should have. However, it is very disappointing that Pennsylvania is failing to do the work to actually ensure that these rights are upheld. This case made me realize that just because a law is created in theory does not mean that it is applied in reality.
Has the new administration changed how you think about the case and what needs to be done to protect the environment?
The people Trump has chosen for his Cabinet are dangerous and are now in a position of authority. With this new administration that threatens the environmental movement, it is imperative that we continue to take immediate and significant action—protests, public education, youth organizing, and challenges in the court are all part of this resistance.
Are there things young people see about the future that older people don't?
My generation is ready and willing to fight for our human rights and for the rights of our earth. There are amazing kids all around the world who are standing up to environmental degradation and who live with the consequences of the decisions around extractive industries that are made in places like the United States. The natural world that my generation and the future generations will inherit is going to be very different than the one that older people have enjoyed. I think young people have the ability to imagine a better world—to have a vision for the longer term.
Do you think previous generations have let people your age down?
I do think we have been let down. Children across the globe have trusted the adults to make the right decisions—to lead us forward into a cleaner and more just future for everyone. We have been harmed by decisions that were made without our authorization.
What are your plans for the future? Has being part of this case shaped what you want to do later on?
I plan to become an environmental scientist—I start college this fall—and continue my advocacy work for climate justice, with a focus on areas in the world that are disproportionately impacted. Being part of this case has confirmed that young people are needed more than ever. Consequently, I also plan to continue to create platforms for young people to become leaders alongside me.